David Chwei-Chin Chuang, MD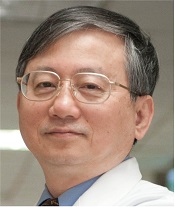 Prof. David Chwei-Chin Chuang is the first plastic surgeon who concentrated on peripheral nerve science that incorporated injuries, reconstruction, and research in Taiwan. It took him 30 years to be recognized as a world expert in the field of peripheral nerve injury and reconstruction. He started his microsurgical career in 1984 and became an academic professor in 2000. His phenomenal career was inspired largely by mentors namely: Dr. Samuel Noordhoff who motivated him to become a plastic surgeon, Dr. Fu-Chan Wei who influenced him to become a micro-surgeon; Dr. Julia K Terzis (USA), Dr. H. Millesi (Austria), Dr. A. Narakas (Switzerland), and Dr. Toru Kondo (Japan) - all four of whom had primed him to become a peripheral nerve microsurgeon.
In the process of aiming to make a solid contribution in the world of microsurgery, Prof. Chuang has developed many concepts and techniques related to the following: peripheral nerve reconstruction that deals with the classification level of brachial plexus injury; classification of level of radial nerve injury; classification of severity of post-paralysis facial synkinesis and strategy for treatment; the classification of traction avulsion amputation of the major limb; the technique of gracilis myocutaneous flap harvest; the technique revolution of FFMT for facial nerve reconstruction; the surgical treatment of thoracic outlet syndrome; the subfascial anterior transfer for cubital tunnel syndrome; the operative methods of nerve transfer for irreparable brachial plexus avulsion injury; the contralateral C7 transfer with free vascularized ulnar nerve graft; the intercostals nerve transfer to the musculocutaneous nerve, and other nerve transfer procedures.
Despite his already quite hectic schedule, he still found the time to get involved in many types of researches, which are related to peripheral nerve and free functioning muscle transplantation. Also, his numerous experimental types of research have been published in Plastic and Reconstructive Surgery, one of which is the research for arterialized venous flaps using vaso vasorum changes that he completed in 2015.
Because of his unique field of medical expertise, Prof. Chuang has been invited in countless local and worldwide meetings for special lectures, symposiums and panels in Japan, Korea, China, Thailand, Singapore, Indonesia, India, Argentina, Italy, Finland, Kuwait, Hong Kong, Mexico, Turkey, Germany and the USA. Furthermore, he also co-authored a chapter in three versions of the textbook entitled "Plastic Surgery" (2nd version 2006, third version 2013, and a new coming fourth version). Aside from these seemingly untiring achievements, he did several presentations locally and internationally, which were profiled in quite a number of publications for different medical journals.
Prof. Chuang has been similarly sought as the International Associate Editor of Plastic and Reconstructive Surgery from 2014 to 2016, and his term has been extended from 2016 to 2018. In relation to the foregoing, Prof. Chuang has twice hosted the "Instructional Course" for adult brachial plexus injury in 2009, and facial paralysis reconstruction in 2011. The third part (adult brachial plexus injury) of which, is coming soon this 2017.
To make his career in micro surgery more fulfilling, Prof. Chuang engaged himself with the Fellow Training Program of Chang Gung Memorial Hospital as one of the teachers, for hundreds of international foreign fellows. Along with this, he has treated international patients (approximately 100) from 20 different countries around the world.
As an authority figure in the field of micro-surgery, Prof. Chuang held vital positions as follows: Chief of Department of Plastic Surgery, Chang Gung Memorial Hospital, Taipei-Linkou; 13th President of Taiwan Plastic Surgical Association (2006-2008); 10th President of Taiwan Society for Surgery of the Hand (2009-2010); and First (1st) President of Taiwan Society for Reconstructive Microsurgery (2014-2016). At present, he is the 9th President of World Society for Reconstructive Microsurgery (WSRM) from March 2015 to June 2017. Prof. Chuang is undertaking every workable means and ways to fortify the relationship between the WSRM central office and the four regional societies (ASRM, ALAM, EFSM and APFSRM).
Prof. Chuang's high hope is for the International Microsurgery Club and the International Microsurgery Journal to truly become the "World Society."
---
Isao Koshima, MD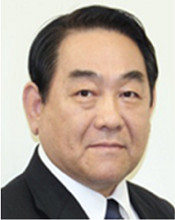 Professor Koushima, president of the World Society for Reconstructive Microsurgery from 2017 to 2019, graduated from Okayama Prefectural Tsuyama High School and Tottori University Faculty of Medicine in the 1970s, and completed his residency training in plastic surgery at Tokyo Women's Medical University Surgery Department and The University of Tokyo Hospital Plastic Surgery Department.
In 1983, he joined the University of Tsukuba Plastic Surgery Faculty of Medicine as a lecturer. By the year of 1990, he became an associate professor at Kawasaki Medical School Plastic Surgery. He was then sent to Harvard University for further education in 1996 and became a professor at Okayama University Faculty of Medicine Plastic Reconstruction Surgery, The University of Tokyo Plastic Reconstruction Surgery, and National University of Singapore in the early 2000s. In 2010, he was the associate dean at The University of Tokyo Hospital and became emeritus professor at The University of Tokyo Hospital as well as distinguished professor at Hiroshima University International Lymphedema Treating Center in 2017.
Throughout his academic career, he performed live surgery in 22 hospitals through invitations from international societies since 1997, including Ghent University Hospital, Belgium (twice), Louisiana State University, USA , Kuwait University hospital, München , Universidade de São Paulo hospital, Sant Pau Hospital, Barcelona, Ankara Medicine University, Turkey, China-Japan Friendship Hospital, Beijing (twice), National University of Singapore, Planas Hospital, Barcelona, Coimbatore city hospital, India, Versailles, France (2009/Feb), Utrecht University Hospital, Nederland (2009/May), Tomsk State University, Russia (2009/Sep), Planas Hospital, Barcelona(2010/Mar), University of Picardie Jules Verne, France (2010/Jul), Mahidol University, Thailand (2010/Aug), Hospital General Dr. Manuel Gea González (2010/Oct), The Chinese University of Hong Kong( 2010/Nov), National University of Singapore (2010/Dec), and Mumbai, India (2011/Mar).
Prof. Koushima's contribution to the field can be divided into basic medical sciences and clinical medical sciences. He specializes in neuro-degeneration and neuro-regeneration, nerve grafting, tendon transplantation, and vascular pedicle nerve grafting. He is very well known in multiple clinical fields, such as perforator flap reconstruction, microvascular anastomosis, head and neck reconstruction, facial nerve palsy reconstruction, extremities' reconstruction, lymphedema surgeries, as well as transgender surgeries for those with gender identity disorders. He has performed penis reconstruction, hand reconstruction, breast reconstruction, and aesthetic plastic surgery.
Prof. Koushima is affiliated with many societies as he is the reviewer of Plastic & Reconstructive Surgery Journal of American Society of Plastic Surgeons and Japanese Society of Plastic Reconstruction Surgery, and the founder and operator of International perforator flap conference 1997, Asia Pacific super micro conference in Singapore 2007, and Europe super micro conference in Barcelona 2010. He was the chairman of the Japanese Society for Surgery of the Hand, Japanese Society of Reconstructive Microsurgery, and Japanese Society for Lymphoreticular Tissue. He is the supervisor of the Japanese Society of Tissue Transplantation and members of Japan Society for Head and Neck Surgery and Japanese Research Society of Clinical Anatomy.
---
Zeng-Tao Wang, MD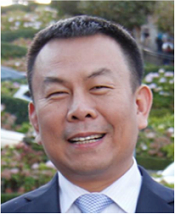 Prof. Wang is the world-famous microsurgeon in China. He is currently the chief of Shandong Provincial Hospital Extremities Surgery Department, professor and chief physician of Chinese Association of Microsurgery, vice chairman of Chinese Medical Association Branch of Microsurgery and Branch of Hand Surgery, and committee member of Shandong Province Society for Surgery of the Hand, committee member of Chief Shandong Province Society for Trauma surgery, vice chief physician of Shandong Province Society for Reconstruction Surgery, and editorial board member of Chinese Journal of Clinical Anatomy.
Prof. Wang's work is filled with creativity, mainly focusing on a combination of clinical research and basic medical research. He has published several world-class original results based on innovative techniques in the clinical medical field. For instance, Dr. Wang's research made great improvements regarding low temperature organ preservation. He successfully replanted three cases of low temperature-preserved severed finger at -196°C. Moreover, he created assembled digit reconstruction, a procedure that brought to light a whole new vision of the traditional procedure which has been used for thirty years in the world by replanting digits through cutting off the index toe. This new technique allows reconstructed fingers to resemble original digits instead of toes. His creativity and innovative visionary leads the field of reconstructive surgery into a new era.
Moreover, Prof. Wang excelled above and beyond expectations by taking the time to review and revise microsurgery anatomy, which clarified certain anatomy structures associated with microsurgery. As a result of his contributions, reconstructive microsurgery has been significantly improved. Furthermore, he has written many literary works pertaining to such topics, such as the "Clinical Anatomy Atlas of Microsurgery".
It is indeed a significant step forward in the development of global microsurgery to have Prof. Wang serve as the honorary Editor-in-Chief of the International Microsurgery Journal since with this collaboration, we have succeeded in removing the barriers of language and platform, so people are able to learn the techniques from Chinese microsurgeons. There will be more cooperation not only in the journal, but also in the conference and the online platform in the future. This knowledge exchange and pooling should be beneficial to global microsurgeons and patients alike.
---
Peter Neligan, MB, FACS, FRCSI, FRCSC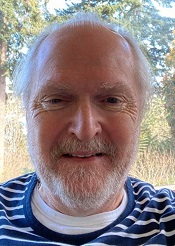 Dr. Peter Neligan is Irish and attended Trinity College Dublin, graduating in 1975. He obtained a General Surgery Fellowship in 1980 then Plastic Surgery training in Ireland. Moving to Toronto in 1983 and completing fellowships in research, pediatric plastic surgery, microvascular surgery and burn surgery. He received FRCSC in Plastic Surgery in 1988. He became Chair of Plastic Surgery at the University of Toronto in 1996 and Wharton Chair in Reconstructive Plastic Surgery in 1999. In 2007 he moved to Seattle as Professor of Surgery and Director of the Center for Reconstructive Surgery at the University of Washington. His practice is in microsurgery, perforator flaps, lymphatic surgery, facial re-animation and VCA. He was retired in 2020.
Publications include more than 12 books, 85 book chapters and over 200 peer-reviewed papers. He is the Editor-in-Chief of Plastic Surgery, a 6 Volume textbook which has become the standard text for Plastic Surgery Training Programs around the world. He's been invited to over 300 universities or major societies as a visiting professor or honored guest. He sits on several editorial boards and is past Editor-in-Chief of the Journal of Reconstructive Microsurgery.
Dr. Neligan is Past-President of the PSF, ASRM as well as the NASBS. He is also a past board member of the AHNS. He is a past trustee of the ASPS. He is married to Gabrielle Kane, a radiation oncologist and they have 2 adult children and 4 grandchildren.
---
Ronald M. Zuker, MD, FRCSC, FACS, FAAP, FRCSEd (Hon)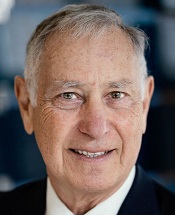 Dr. Ronald M. Zuker, graduated from the Faculty of Medicine at the University of Toronto and after completing his Plastic Surgery training under Dr. W. K. Lindsay, embarked on a McLaughlin Travelling Fellowship learning about microsurgery, cleft care and burns in Japan, Australia, New Zealand and Europe. Dr. Zuker was appointed to the staff at the Hospital for Sick Children in 1978 where he has remained and continues to be active to this day. He was Chief of the Division of Plastic & Reconstructive Surgery from 1986 to 2002.
Surprisingly Dr. Zuker began his medical career in the Amazon Basin as a river doctor working for the Hospital Amazonica Albert Schweitzer in Pucullpa, Peru where his fluency in Spanish paid dividends. To this day, his commitment to global health continues with strong representation in Operation Smile. After he completed his surgical training, he was integral in establishing the microsurgery program at the University of Toronto with Drs. Ralph Manktelow, Nancy McKee, Howard Clarke and Jim Mahoney. Quickly, Toronto became known as an epicenter of excellence and attracted dozens of trainees from around the globe including Professor Fu Chan Wei who, stimulated by his teachers, formed the world's largest microsurgery unit at Chang Gung Hospital in Taipei.
Dr. Zuker is one of the original pioneers of microsurgery. He is a founding member of the American Society of Reconstructive Microsurgery and the Group for Advancement of Microsurgery (GAM – Canada). He has had key leadership positions in our specialty's important societies including the American Academy of Pediatrics, the American Association of Plastic Surgeons, the American Association of Pediatric Plastic Surgeons, the American Burn Association, the American Cleft-Craniofacial Association, the American Society for Reconstructive Microsurgery, the American Society of Peripheral Nerve, the American Society of Plastic Surgeons, the Congress of the International Microsurgery Society, the Canadian Society of Plastic Surgeons amongst many others, culminating with the Presidency of the International Society of Plastic Reconstructive and Aesthetic Surgery Congress in Vancouver 2011.
His curriculum vitae is rich with accolades, honors, peer-review papers and scientific presentations. He has been teaching residents and medical students in Plastic Surgery since 1978. He has taught fellows from all over the world. He has given lectures on 4 of the 5 major continents. He has published more than 100 peer-reviewed scientific papers and book chapters. One of his most significant contributions has been his textbook entitled Principles and Practice of Pediatric Plastic Surgery (co-edited with Bruce Bauer and Mike Bentz) which has become the go-to book for Pediatric Plastic and Reconstructive Surgery and is heading for a 3rd edition any day now! He has acted as a great mentor for the latest generation of reconstructive microsurgeons and is generous in sharing his surgical secrets.
It is easy to say that the backbone of Dr. Zuker's career has been his dedication to clinical excellence and innovation. The Zuker name has been integral in shaping the sub-specialty of pediatric plastic surgery through his contributions to microsurgery, cleft lip and palate and upper extremity surgery. However, Dr. Zuker will be best known for his work as the "Smile Doctor". His passion has been the restoration of facial function in patients with facial paralysis and Moebius syndrome. To this end, he has revolutionized the approach to the management of established facial paralysis using free functioning muscle transfer with the gracilis muscle being the workhorse. With Dr. Ralph Manktelow, he developed innovative and novel techniques for transfer of the gracilis muscle from the leg to restore the smile in patients with facial paralysis. Surgeons from around the world visit him to learn this remarkable procedure. He has been recognized for his passion by the Moebius Foundation and the Smile Foundation of South Africa. There is a photo in the collage of Ron's office memorabilia showing him shaking hands with Nelson Mandela in recognition of his service to patients with facial paralysis. Ron holds honorary degrees as Fellow of the Royal College of Surgeons of Edinburgh and Honorary Fellowship of the College of Plastic Surgeons of South Africa.
Everyone is well aware of Dr. Zuker's interest in smile surgery but here are ten rarely known facts about Dr. Ron Zuker's clinical achievements:
He has one of the largest experiences in the separation of conjoined twins in the world (seven).
He has set the bar high creating unprecedented success rates following living donor-related liver transplant surgery by evolving microsurgery into the team.
He described using the masseter nerve to power the gracilis muscle for facial reanimation and smile reconstruction.
With Dr. Greg Borschel, he has developed techniques for re-innervating the insensate cornea.
He performed the world's first lower limb allotransplant.
He has an anatomic point named after him.
He has expertise in the management of congenital giant melanocytic nevi.
He was in a television show with Monty Python original John Cleese describing the importance of the smile.
He has done innovative research with functional MRI in Moebius patients.
He is not afraid to cite Bob the Builder as one of his strongest influences and inspirations.
Dr. Zuker's career began with a focus on the delivery of health care to those in greatest need. He continues to exhibit this high level of altruism by devoting a huge amount of his energy to helping children with clefts in low and middle-income countries spending time in South America, Africa and India with the Operation Smile group. His latest endeavor is the creation of the Pediatric Vascularized Composite Allotransplantation program at the Hospital for Sick Children pushing the clinical limits of reconstructive surgery.
It is a small world under the microscope, but it is incredible how far it can take you in the real one. His name is synonymous with excellence and innovation. In the arena of innovative reconstructive microsurgery, Ron has few equals. Dr. Ron Zuker has made significant innovations in the unique areas of conjoined twins, composite vascularized allotransplantation, free functioning muscle transfer, solid organ transplantation and global outreach. In the field of Plastic & Reconstructive Surgery, Ron is an icon and for his contributions to the specialty was awarded the Canadian Society Lifetime Achievement Award in June 2014.
---
Gregory Buncke, MD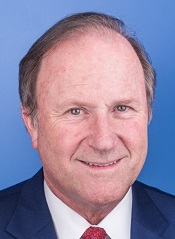 Dr. Gregory Buncke is a plastic, hand, and microsurgeon. Currently, he is the director of the Buncke Clinic in San Francisco, and he is the son of the pioneering microsurgeon Harry J. Buncke. Dr. Buncke earned his medical degree from Georgetown University in Washington, DC. He completed his residency in Plastic and Reconstructive Surgery at Stanford University and did a fellowship in Hand and Microsurgery at the Davies Medical Center in San Francisco, where he remains in practice. Dr. Buncke is Board Certified by the American Board of Plastic Surgery and has a Certificate of Added Qualification in Surgery of the Hand. He is a Fellow of the American College of Surgeons, and a member of several societies, including the American Society of Plastic Surgeons, the American Society for Reconstructive Microsurgery, and the American Society for Surgery of the Hand. Dr. Buncke has published numerous articles related to a wide variety of plastic, hand, and microsurgery topics.
Since 1970 The Buncke Clinic has been at the forefront of the advancement of reconstructive surgery. The Buncke Clinic is not only known for its rich history, but also contributes to the advancement of microsurgery in numerous ways, including outstanding clinic service, research, and educational programs. Its customized website also provides all the essential background knowledge for microsurgeons and the updated master talk organized by Dr. Bauback Safa. You can find out more about the Buncke Clinic online, as well as all the secrets about microsurgery, by visiting their websites.