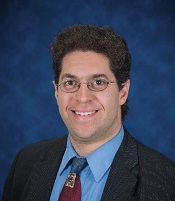 Welcome to the Journal of Applied Clinical Pathology (JACP)! The field of clinical pathology and laboratory medicine is expanding at a remarkable rate with applications to novel biomarkers towards existing as well as new disease spaces, laboratory centric pharmacovigilance, automation, information technology, sensor based technology and the like. Laboratory Medicine's positioning in patient management with respect to disease diagnosis and prognosis is becoming integral to "pay for performance" initiatives, laboratory utilization and payor logistics. It is the intention of the Journal to become the premier publication for the discipline of clinical pathology and laboratory medicine due to its expert editorial board and peer reviewer base, competitive publication fee schedule, international open access visibility and retention of copyright to you – the author – as a means for you to maintain control and promote increased visibility of your important contributions related to laboratory centric healthcare.
I invite you to submit your groundbreaking seminal works to the Journal including original research, new methods, reviews, editorials, and critical evaluations, case reports and short papers in the field of clinical pathology and laboratory medicine. The Journal focuses on the expanding role of the clinical laboratory and its professionals in the translational, clinical and public healthcare sectors as it relates to the diagnosis and management of human disease.
The scope of the Journal encompasses laboratory-centric human disease diagnosis and management including chemical pathology (i.e. clinical chemistry, endocrinology, hormone assays), clinical toxicology (i.e. drug monitoring), clinical microbiology (i.e. bacteriology, mycology, parasitology and virology), hematology/ hematopathology (i.e. flow cytometry, oncology), immunology/ serology (i.e. infectious disease, autoimmunity), transfusion medicine (i.e. immunohematology, blood utilization), molecular pathology, (i.e. precision medicine, cytogenetics, genomics), laboratory logistics (i.e. management, automation, informatics), applied biotechnology and other related disciplines.
It is our intention to provide the field of clinical pathology a unique vantage point in the global medical publication arena and provide the discipline with the attention it deserves. The ability to highlight clinical pathology – also known as "fluids medicine" – in the continuously changing healthcare landscape will offer a unique perspective and projection of this discipline to provide and affect patient centric, evidenced based, fiscally responsible healthcare as well as influence laboratory centric healthcare policy and patient management. It is my pleasure to welcome you.
Sincerely,
Martin H. Bluth, MD, PhD
Editor in Chief
Journal of Applied Clinical Pathology (JACP)